Best wine for New Year's Eve
Updated July 18th 2023
Which wine is the best choice for New Year's Eve? When celebrating the new year, choose a festive wine that matches your food. In this wine guide, you will find wine recommendations for some of the most popular dishes for New Year's Eve.
Champagne is probably the most popular wine to celebrate the new year. Some people chose to drink Champagne all night long, and other people drink it only as an apéritif or at midnight. There is no right or wrong when it comes to pairing food and wine for New Year's Eve, but we will give you some tips on how to make the best pairing with popular festive dishes.
Champagne - The most festive wine
If there is one night during the year you should open a bottle of Champagne, it's New Year's Eve. It is without a doubt the most festive wine, and people from all over the world drink this fresh, sparkling wine to celebrate the new year.
We have an extensive wine pairing guide about Champagne, where you will find many food pairing suggestions to different types of Champagne:
You will also learn more about the different sweetness levels of Champagne and how to match this wine with food.
Champagne is a versatile wine that works with many different types of foods, such as:
Shellfish
Chips and snacks
Fish
Deep-fried foods
Some desserts (if your Champagne is sweet)
Tips! If you want to find the perfect food for the sweetness level of your Champagne, check out our Guide about sparkling wine sweetness levels.
Canapés and Prosecco
Many people start the New Year's Eve festivities by serving canapés or some snacks. Choose a wine that matches the flavors in the food. There are many good wine choices for canapés. Sparkling wine is a great choice because the acidity and bubbles cut through the fat in the canapés. A classic non-vintage Champagne is a safe choice, but there are other good wines you can serve to start the evening in the right mood.
A Prosecco is a great choice if you want a more budget-friendly sparkling wine. Prosecco also works better with slightly spicy canapés and snacks than most Champagnes do.
A Rosé or Blanc de Noirs Champagne are both excellent choices to pair with charcuterie or meaty canapés.
Cava or Blanc de Blancs Champagne are great pairings to deep-fried snacks and canapés.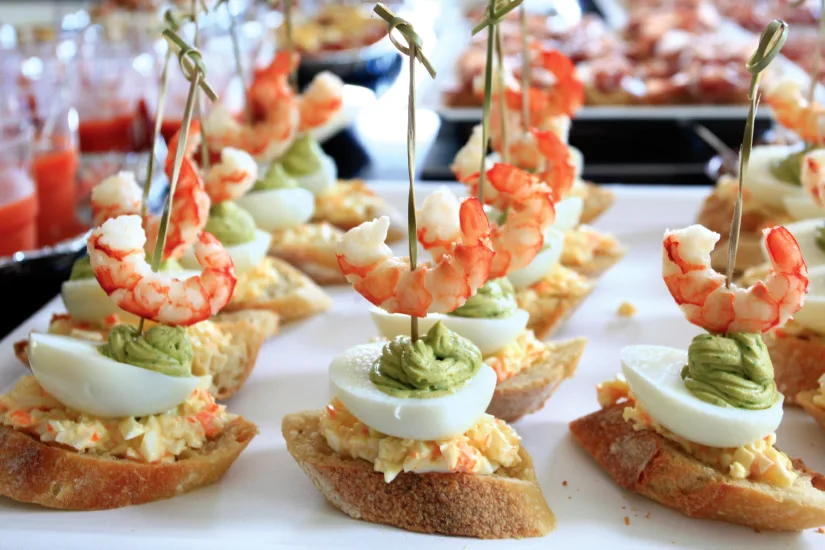 Tips! In our Sparkling wine pairing guide you can learn more about pairing food with sparkling wine.
Chips and Champagne
You don't have to make it very complicated. If you have a bottle of cold Champagne you can simply serve it with a bowl of chips as an aperitif. The fat and salt in the chips will match perfectly the acidity and mineral notes in the Champagne.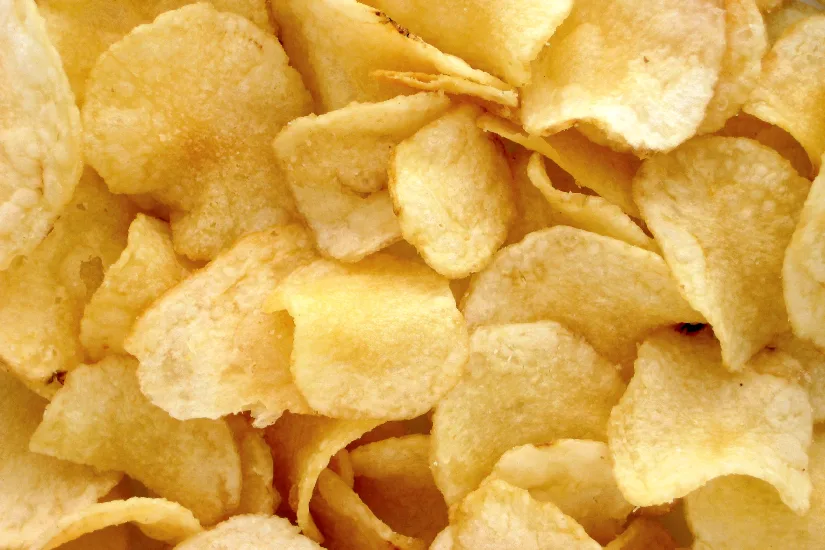 Tips! If you want more wine pairing suggestions for snacks, read our Snacks & Wine Guide.
Oysters and Champagne Brut
Oysters are another classic dish for New Year's Eve, and Champagne is the obvious pairing. The fresh saltiness of the oysters is perfectly balanced by the mineral and citrus notes in Champagne. The best Champagne for your oysters depends on what you are seasoning them with.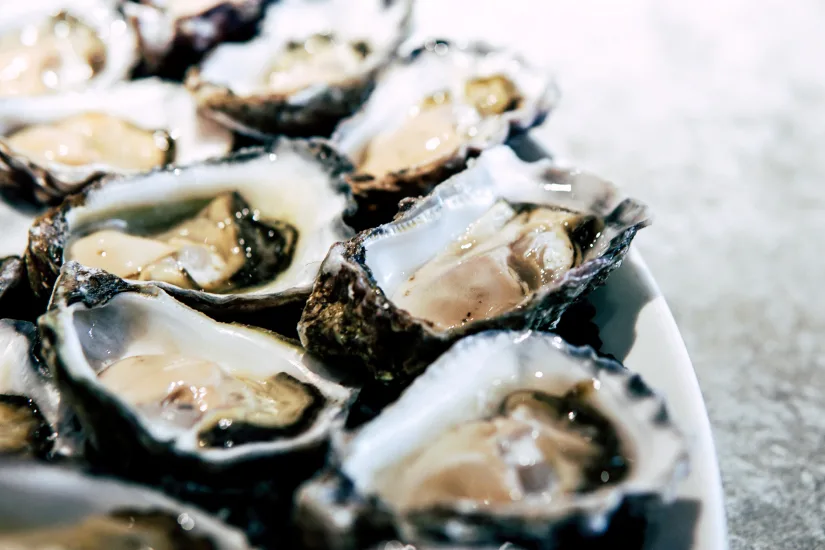 For oysters with lemon we recommend a Champagne Brut, but for oysters with a spicy sauce like Tabasco, Champagne Sec is a better choice.
Lobster and Vintage Champagne
Lobster is another typical dish for New Year's Eve. If you want a truly festive dinner, choose a creamy Vintage Champagne for your lobster. If you prefer a still white wine, Chablis or Albariño / Alvarinho are great choices to go with lobster.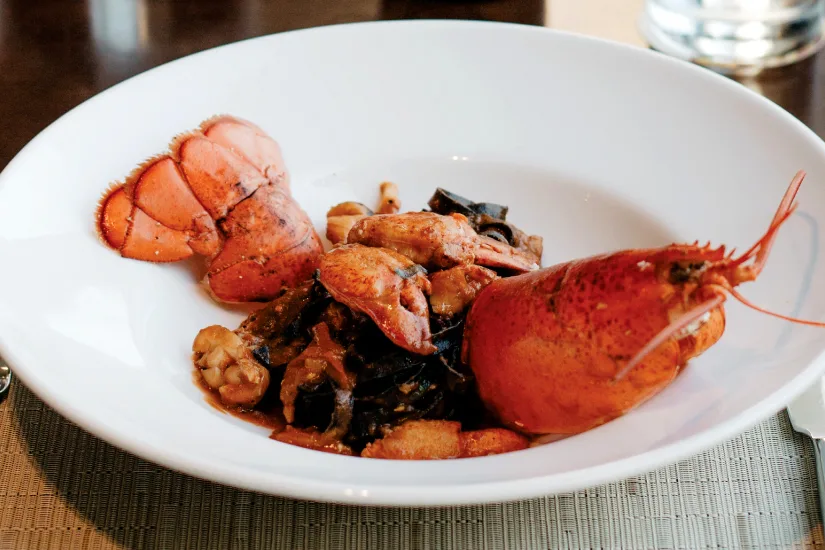 Shellfish and Albariño / Alvarinho
A mixed shellfish platter is a great dish when you are celebrating the new year. Choose a dry high-quality white wine with high acidity, crisp minerality and citrus notes to go with your shellfish. An Albariño / Alvarinho is a perfect pairing to mussels, oysters, clams, scallops, crabs and shrimps - basically all types of shellfish. Chablis or other cold-climate Chardonnay, Pinot Grigio, Sauvignon Blanc and Riesling are also good choices.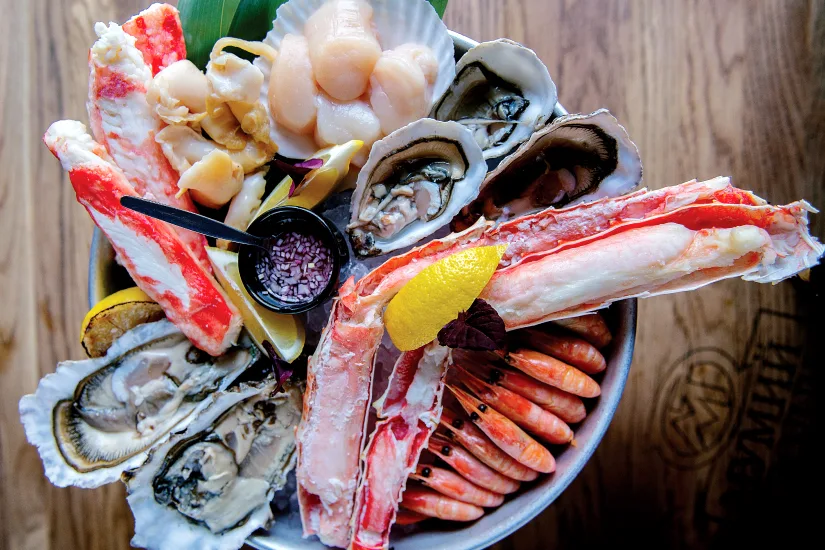 Shrimp cocktail and Riesling
Why not make a fun and delicious shrimp cocktail for your dinner? This dish is fresh but slightly sweet, and that is why it is best paired with a white wine with a hint of sweetness. Riesling is a great choice and the high acidity of the wine will cut through the fat of the cocktail sauce. A Rosé Champagne is also an excellent choice to your shrimp cocktail.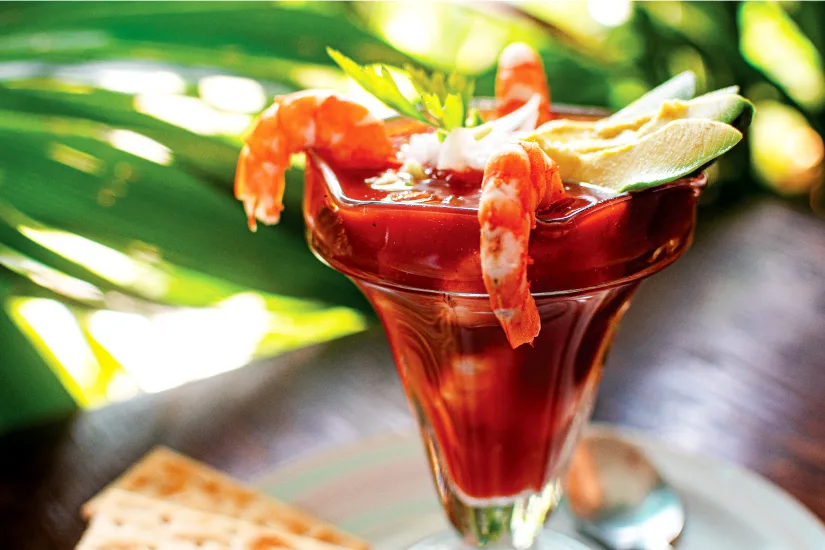 Steak and Cabernet Sauvignon
For a steak or other heavy meat dishes, we recommend that you choose a full-bodied red wine. A classic pairing is steak and Cabernet Sauvignon. Also Syrah, Bordeaux, Malbec and many other full-bodied red wines will do well with a steak or other meaty dishes.
Tips! In our BBQ guide you will find excellent wine pairing suggestions for different types of grilled meats.
Vegetarian and Sauvignon Blanc
There are many great wine pairings for vegetarian foods. Sauvignon Blanc is usually a good pairing choice to many vegetarian dishes, but it depends on the ingredients, cooking method and side dishes. In our Vegetarian food pairing guide you will learn more about how to find the best wine for veggie dishes.
Caviar and Blanc de Blancs Champagne
Caviar is a delicacy that can be served as a starter or as an aperitif for New Year's Eve. The classic pairing for caviar is a fresh and dry Champagne, such as Blanc de Blancs or Non-vintage Champagne.
Desserts and Sauternes or Port
Sauternes or Port are great wines to serve with many different types of desserts. The sweetness in the wine matches many desserts. Choose Sauternes for desserts with honey and spices, and Port wine for desserts with chocolate or berries. A port is also a great pairing for blue cheese and other pungent cheeses.
You can also serve Champagne together with your dessert, but make sure to choose a sweet Champagne, otherwise your wine will taste sour. A Champagne Doux or Semi-doux will match the sweetness in the food.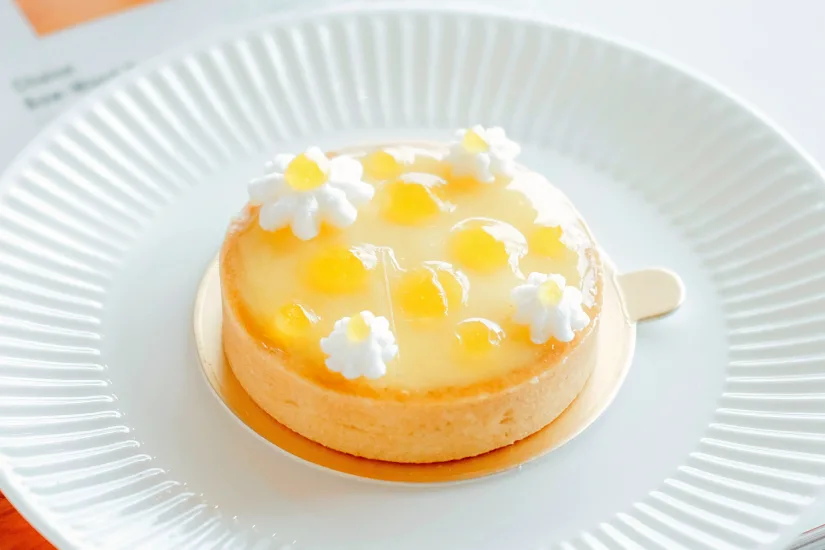 Tips! Are you serving cheese after your New Year's dinner? Make sure to read our Wine & Cheese Guide with many excellent wine pairings for different type of cheeses.
Happy New Year!
Latest guides